Exile is the ninth episode of Arby 'n' the Chief in L.A.
The Chief wakes up outside, inside a box, remembering his situation and sits down, depressed. Meanwhile, Mario throws Sonic in a cupboard, despite the latter's pleas. After threatening Luigi for helping Sonic, Mario reveals that he has planned for Sonic to have some company in the cupboard. Toad talks to the Arbiter, whom is feeling guilty about betraying the Chief. Toad tries to reassure the Arbiter, with some success, before mentioning that Mario wanted to see him. Without warning, the Arbiter is stunned by a large falling piece of plastic.
Transcript ​
Edit
Main article: Exile/Transcript
Watch the episode
Edit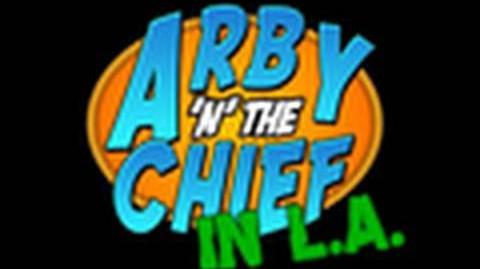 Ad blocker interference detected!
Wikia is a free-to-use site that makes money from advertising. We have a modified experience for viewers using ad blockers

Wikia is not accessible if you've made further modifications. Remove the custom ad blocker rule(s) and the page will load as expected.