"Warhead" is the eighth episode of the eighth season of Arby 'n' the Chief and the finale of the first act.
In a brief flashback, Cortana and Arbiter wonder what is waiting for them at the end of their journey. Cortana says they are on a mission to find the truth and that they will get there no matter the obstacle.
The space allens move through the ship looking for crew to rape. On the bridge, Arbiter is in disbeielf of the situtation and quickly hides when the allens reach the bridge. He sprints away but not before one of them spots him and goes after him. Arbiter tries to get PAL working again to help him but to avail and leaves the room. Allen reaches the armory taking note of the scattered weapons including an active proximety mine and turns to find Arbiter with his pistol aimed at him. Allen says his pistol won't crack his shield before he kills him first, in response Arbiter changes his aim to the mine next to Allen and fires killing Allen. Allen on the bridge tries to radio Allen only to hear Arbiter telling the allens to leave or else they will all die adding a bluff that there are over a hundred crew with Arbiter. Allen calls Arbiters bluff and threatens him and just then Allen appears behind Arbiter and fires forcing him to flee to the cargo bay. Allen quickly follows and scans for him to find him on the upper level and fires. Allens says he missed but Arbiter insists he didn't because he struck the missile loaded with nerve gas that quickly kills Allen. 
Transcript
Edit
Main article: Warhead/Transcript
Watch the episode
Edit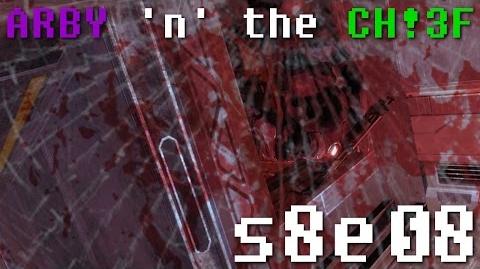 Ad blocker interference detected!
Wikia is a free-to-use site that makes money from advertising. We have a modified experience for viewers using ad blockers

Wikia is not accessible if you've made further modifications. Remove the custom ad blocker rule(s) and the page will load as expected.