Well Hung is the first episode of the first season of Arby 'n' The Chief - Bytes.
Arbiter peeks into the bathroom seeking Chief wondering where Jon's PSP Go is and discovers that Chief has found the solution to all of Jon's problems.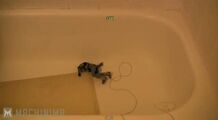 Arbiter is searching in the bathroom for Jon's PlayStation Portable. Instead, Arbiter finds Master Chief, high on top of the metal pole in Jon's shower. Chief has climbed up to the top of the bar in disgust at Greg spraying his webs everywhere and decides to use the opporitunity to turn the ropes into a noose in hopes of having Jon hang himself (or more appropriately his penis) in shame for him working on the show despite him being 24 years old. Arbiter then tells Chief that he wouldn't be looking for the PSP Go if the disc for Halo: Reach hadn't stopped reading, causing Chief to lose his balance and fall in the tub.
Episode How-Tos
Edit
HOW TO break me off a piece of that PSP
HOW TO solve all of your problems quickly in a reasonable way
HOW TO be well hung
HOW TO take a wild guest to the movies
HOW TO roll in the bitches
Watch the Episode
Edit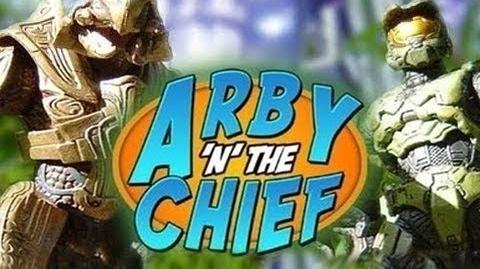 Ad blocker interference detected!
Wikia is a free-to-use site that makes money from advertising. We have a modified experience for viewers using ad blockers

Wikia is not accessible if you've made further modifications. Remove the custom ad blocker rule(s) and the page will load as expected.